Dining & Activities
Dining at
Woodland Assisted Living &
Continuing Care Community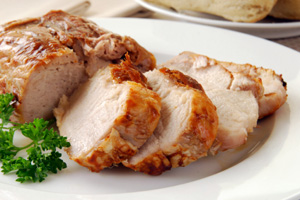 Meal time is a focal part of our day and we strive to make it a great experience, reminiscent of meal time at home.
Delicious
Homemade
Nutritious
Dietary Modification
Three meals a day are served in our dining room. Breakfast is served between 7:30 a.m. and 10:30 a.m. to accommodate our early and late risers. Lunch is served at 12:00pm (noon) and is our main meal of the day. Dinner is served at 5:00 p.m. Snacks are available 24 hours a day.
All meals include daily choices which are prepared by our dedicated and talented staff. A sample menu is below:
Activities at
Woodland Assisted Living & Continuing Care Community
We believe a resident-centered activity program is critical to maintaining a high quality of life. Woodland Assisted Living & Continuing Care Community offers opportunities for all residents to participate in meaningful activities. Our program strives to help residents live interesting, stimulating lives through socialization and interaction. We encourage residents to initiate activities in which they are interested in and participate in activities planned for them.
Highlights include:
Variety, flexibility and creativity
Large group, small group and one-one-one activity programming
Enthusiastic leadership
Involvement from family and friends
Sample Activities include:
Exercise (Sit and Be Fit, Leisure Walks, etc.)
Parties (Holiday and Birthday Celebrations, Theme Parties, Cocktail Parties, etc.)
Movies
Arts and Crafts
Games (Bingo, Dominoes, Yahtzee, Cribbage, etc.)
Gardening
Sing-a-longs
Social Circle (Variety of programming designed for visiting and reminiscing)

Outings (Community events, shopping trips, dining out)
Spa Days (manicures, pedicures, massage, etc.)
Cooking and Baking
Community and Volunteer Outreach (Girl and Boy Scouts, Red Cross, etc.)
BBQ's and Picnics
Guest Entertainers
Library Exchange
Worship Service
* Family and Friends are always welcome