Accommodations
Single Unit, Double Unit, and Corner Double
Suite Apartments Available
Our 20-bed community features a variety of apartment sizes designed to accommodate your needs. Each apartment is designed for comfort, privacy and safety. All apartments include an emergency call system, security and fire detection sensors. The apartments are wheelchair and walker accessible. Each apartment has a private bathroom with a walk-in shower, shower seat, grab bars and emergency pull cord.
Apartments feature the following:
Wall-to-Wall carpeting
Pre-wiring for cable television service
Telephone outlets
Spacious closets
Double Units have walk-out patio
Personalized memory boxes outside each apartment
* All apartments are large enough to accommodate each resident's treasured possessions.
Floorplans
Apartments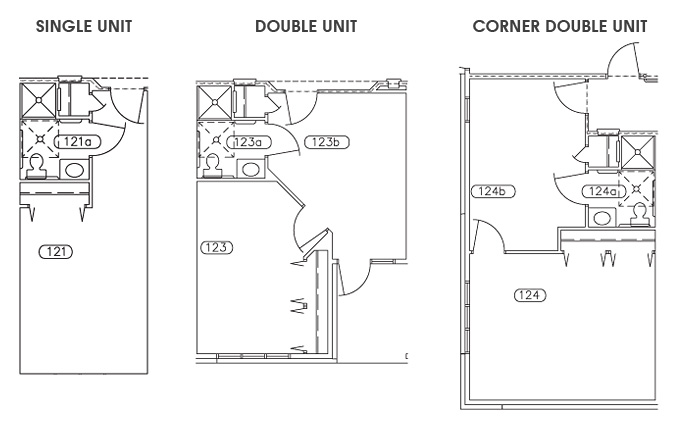 Facility