Care Programs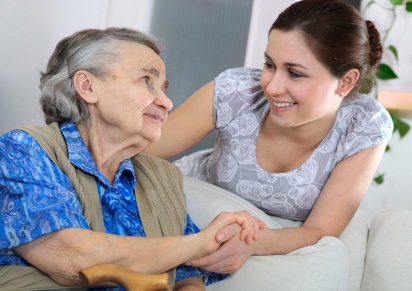 We offer a variety of care programs and specialized services to care for your loved one.
Assisted Living Program
Service
Three Meals a Day Along with Snacks
Daily Housekeeping
Daily Laundry Services
Utilities (with the Option of Phone & Cable)
24 Hour Wellness Checks
Scheduled Activities and Community Outings
Complete Maintenance and Grounds keeping
Month to Month Lease Agreement
Please call for rates.
Continuous Care
Woodland is more than just an assisted living facility. Our Continuing Care Program was designed to provide another option for our residents who are experiencing advanced needs due to a diminished physical or mental capability.
Sometimes, the advanced needs are temporary due to a health crisis, other times the advanced needs are more permanent. Either way, we believe every senior deserves to live a full and satisfying life. It is our commitment to deliver the highest level of service and care. We will work closely with each resident, their family and physician to deliver solutions to extended care needs.
This program provides the following services:
Personalized care including opportunities for one-on-one support
Significant to full assistance with all activities of daily living
(hygiene and grooming, showering, dressing, mobility and transferring including mechanical supports, dining, incontinence care)
Complete medication management (continuous monitoring, coordination with physician and pharmacy, administration)
Regular nursing intervention (daily nursing services, coordination of supportive services and therapies with local home health and hospice agencies)
Memory care (continuous monitoring, redirection and guidance)
Specialized activities (success-oriented, therapeutic recreation programming)
Please call for rates.
Individualized Care
Assistance and support available in the following areas:
Personal Care –
Personal hygiene and grooming
Showering or bathing
Dressing and clothing selection
Mobility and transferring
Medication Management –
Coordinating with physician and pharmacy
Ordering medications
Administering medication
Incontinence Management –
Toileting reminders and cleanup of occasional accidents
Monitoring of urinary tract infections
Monitoring of skin integrity and application of cream and lotions as needed
Changing of linens
Incontinence Management and Supplies –
Supplies to manage incontinence include:

Briefs
Wipes
Cleanser
Barrier Cream
Gloves
Dining Assistance –
Preparing specialized diets
Monitoring and/or feeding
Transportation and Escort Service –
Transporting to scheduled local appointments
Temporary R & R (Recuperation and Respite)
Our respite program is designed for individuals who need assistance with activities of daily living for a short period time. Respite stays includes the same service one would receive as a resident in our community, including personal care and medication management.
This program is ideal for those who meet our move-in criteria and is ideal for those:
Who have a caregiver out of town
Who have a spouse in the hospital
Who need additional recuperation time from a hospital stay
Our respite apartment is beautifully furnished and has all the comforts of home.
Please call for rates.